Guided walks along the educational trail JÁchymov's hell
The first Czech walk that is guaranteed to enlighten you – come and see for yourself!
The association Političtí vězni.cz focuses on researching the political oppression of the communist regime in Czechoslovakia. Its members record the testimonies of former political prisoners and their families as well as other related stories. In addition to several publications, documentary films, and educational programs, the association managed to restore the educational trail Jáchymov's hell and initiate the rescue of the Řetízkárna. One of the newest association activities are guided walks along the nature trail around Jáchymov. A team of trained guides offers interpretations in Czech, German and English for the general public, schools and corporate groups all year round.
SCHOOL GROUPS
A three- to five-hour guided walk along the educational trail for school groups.
PRICE: 2 500 KČ / 3 000 KČ / 3 500 KČ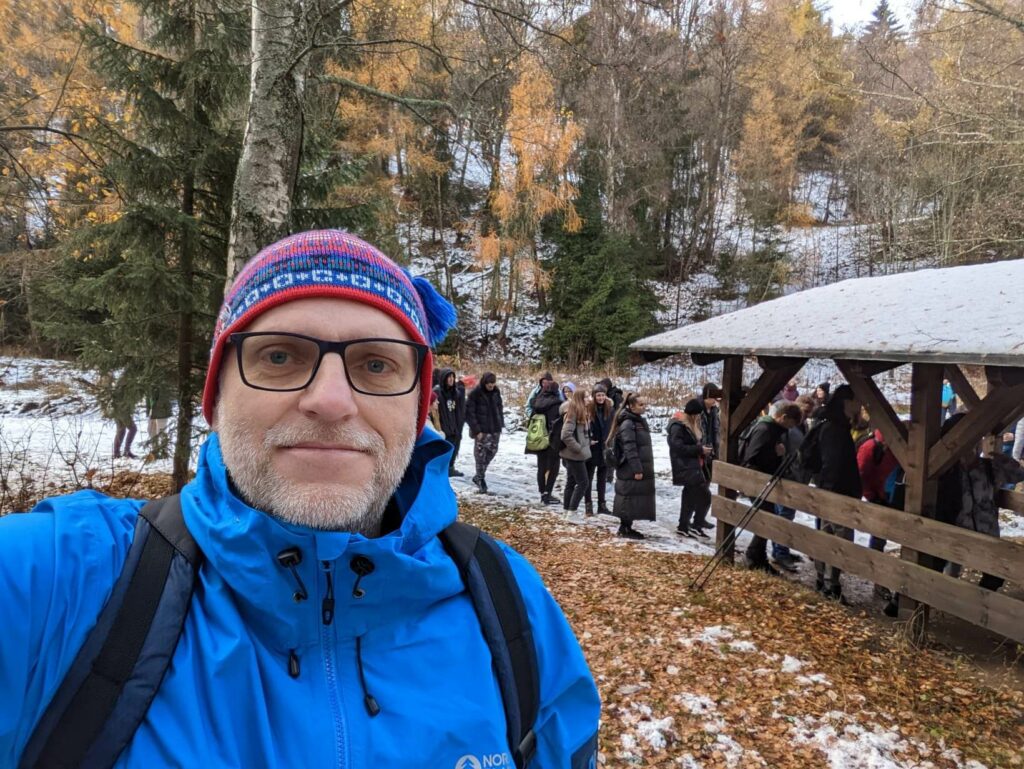 COMPANY AND PRIVATE EVENTS
TAILOR-MADE WALKS. ON WALK, CYCLE, CROSS-COUNTRY OR SNOW-SHOED. WE OFFER A PROGRAM WITH ACCOMMODATION, REFRESHMENT, TRANSPORT TO THE SITE, WELLNESS OR RENTAL OF SPORTS EQUIPMENT. SUITABLE FOR CORPORATE CLIENTS OR AS A BIRTHDAY PACKAGE.
PRICE: INDIVIDUAL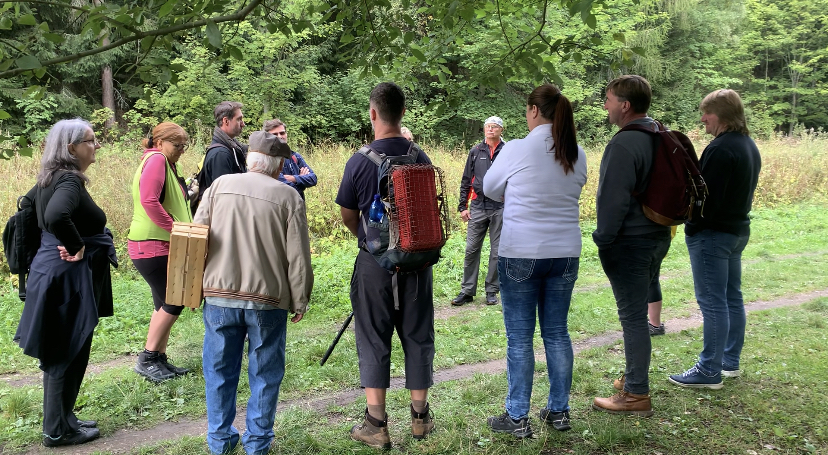 GENERAL PUBLIC
Guided walk for groups with a minimum of four people. 10% discount for more than ten people.
PRICE: 250 KČ / 300 KČ / 350 KČ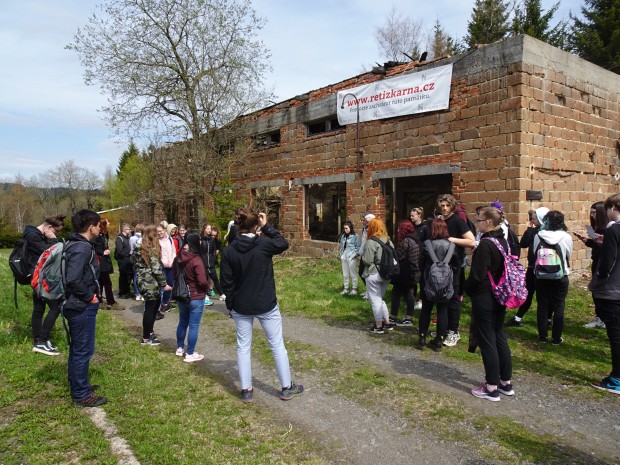 the educational trail JÁchymov's hell
The Jáchymov's hell educational trail is an eight-kilometer long circuit with twelve stops that remind us of the existence of labor camps and uranium mines in the historical context of the city of Jáchymov and the surrounding nature.
We adjust the walk to your individual requirements and the season of year.
The short and long circuits are suitable for pedestrians, the middle circuit is suitable for the immobile and visitors with their own transport. It is possible to buy tickets to the open-air mining museum Štola No. 1, the Museum of the Royal Mint in Jáchymov or the chapel of St. Floriana in Ostrov nad Ohří. There are also snack packages and hot lunches available.
Reservations at prochazky@politictivezni.cz or phone number +420 603 319 848.
SHORT CIRCUIT (approx. 2 hours)
square in front of the church of St. Jáchym, Svornost camp and mine
MIDDLE CIRCUIT (approx. 3 hours)
square in front of the church of St. Jáchym, camps and mines Svornost, Nikolaj and Rovnost, "Řetízkárna"
LONG CIRCUIT (4 – 5 hours)
square in front of the church of St. Jáchym, stop at Štola No. 1, Svornost mine, Štola No. 1, Mauthausen stairs, Svornost camp, City pond, Nikolaj camp, Jáchymov's forests, Eduard mine, Heinz pond, Eliáš camp, Scout Cross, Rovnost camp, Rovnost mine, "Řetízkárna"
By purchasing a walk, you will not only receive a  unique knowledge experience, but you will also contribute to saving the "Řetízkárna". THANK YOU!