guided walks along the educational trail JAchymov's hell
The first Czech walk that is guaranteed to enlighten you – come and see for yourself!
One of the primary activities of the Political prisoners.eu association is guided tours along the Jachymov's hell educational trail.
Our trained guides offers services in Czech and English for:
We are able to adapt the walk to your requirements, so do not hesitate to contact us:
Phone number: 603 319 848
E-mail: bara@novinarskyinkubator.cz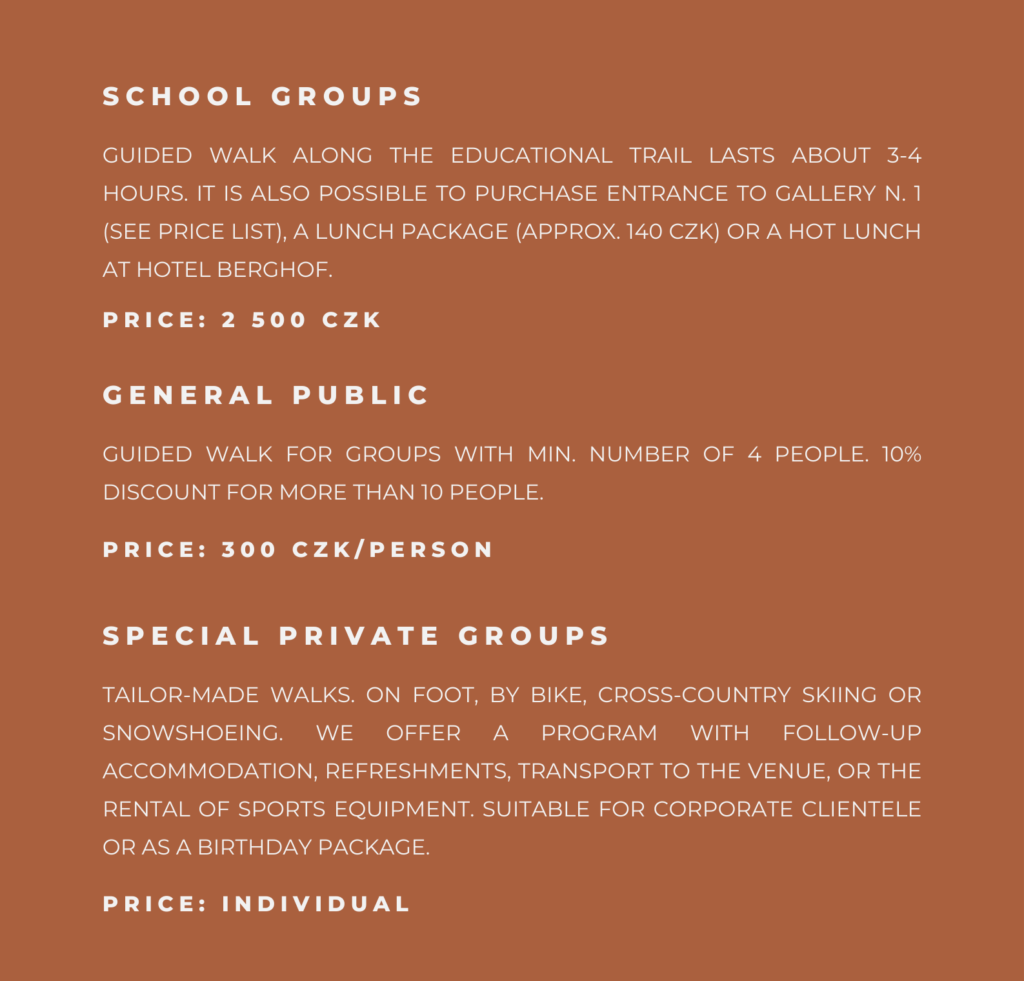 PRICES OF ACCOMPANYING ACTIVITIES CAN BE FOIND HERE: Štola č. 1, Hotel Berghof
By purchasing a walk, you not only order an unusual knowledge experience, but you also contribute to saving the Řetízkárna. Thank you!